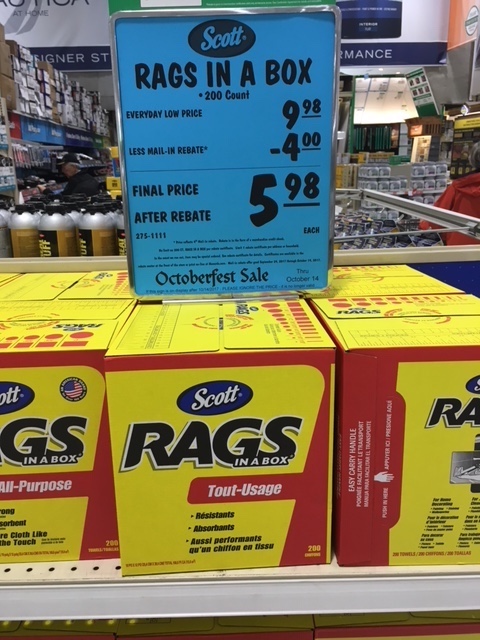 Soon after we got married at 21, I decided to wash the car and discovered I had no rags. Back home, we just went to the bottomless "rag barrel" in the basement. Now, everything Good (Brand New) Wife and I owned was also new. Wasn't long, though, before rag-less-ness wasn't a problem. Nor is it now after 43 yrs of marital bliss.
Today I discovered one can buy rags. But who wants to use a soulless "rag"? No, this is just cloth. A rag is a long worn, beloved, and promoted T-shirt or even towel that continues to be part of the family story. As you work, you remember. Can't do this w/new material.
Seems to me buying "rags" robs young marrieds of a key life experience.
Rex M. Rogers – All Rights Reserved, 2017
*This blog may be reproduced in whole or in part with a full attribution statement.
Contact me or read more commentary on current issues and events at www.rexmrogers.com/, or connect with me at www.linkedin.com/in/rexmrogers.